Friendly Family Dentistry in Langley
Dr. Dale Machine and our team of skilled & experienced dental health professionals share a dedication to compassionate patient care. Read on to meet the members of our team.
Image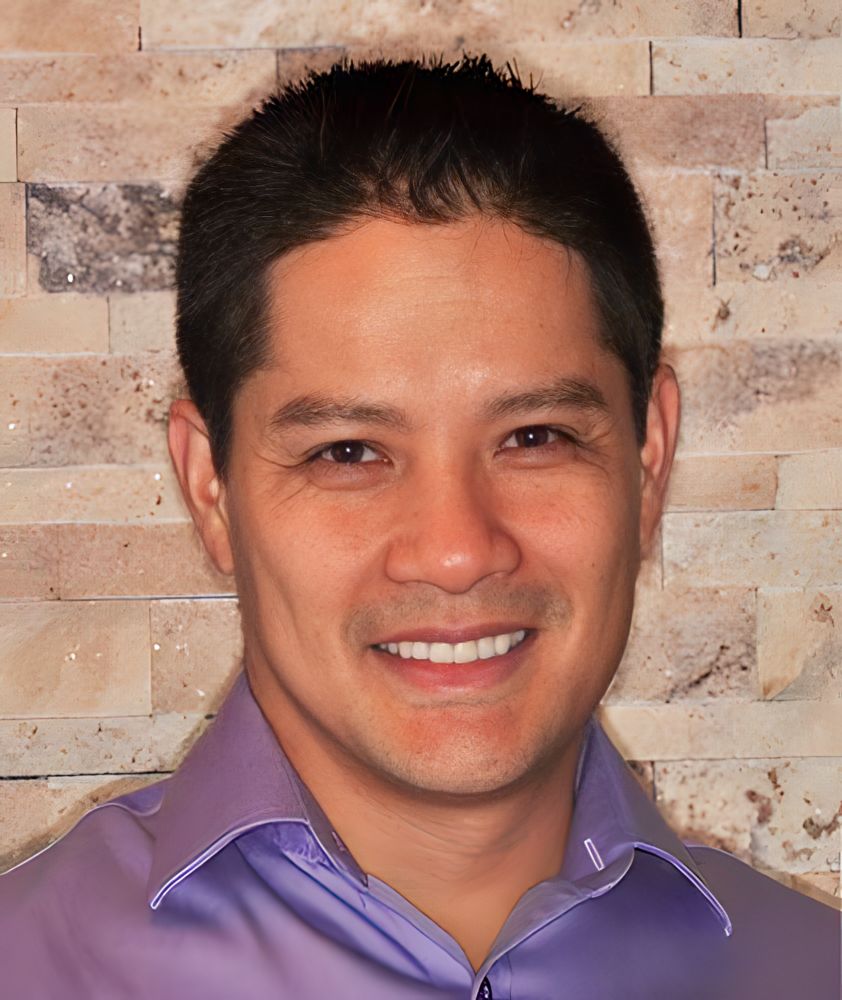 Dale R. Machine, DMD Dentist
Dr. Dale Machine was born in Africa and grew up in Ottawa. As a teenager, he realized his passion for dentistry and moved with his family to British Columbia so he could attend one of the leading dental schools in the country.
In 2002, Dr. Machine received his Doctor of Dental Medicine (DMD) degree, with honours, from the University of British Columbia. He received numerous awards upon graduation. He continues to pursue continuing education in dentistry, especially in implant dentistry, orthodontics, and full-mouth reconstructive dentistry. He has been a Faculty Club member with Dr. Frank Spear – one of the world's leading restorative specialists and dental educators.
Dr. Machine is passionate about serving his community with gentle oral health care and enjoys seeing his patient families grow. He loves the artistry of aesthetic dentistry and is happiest when he sees the joy and confidence a beautiful and healthy smile can bring.
Dr. Machine is married to his college sweetheart, Lucia. They live close to Langley with their two sons. Outside work, he enjoys spending time with family and friends and plays golf, tennis, and badminton. He's fond of food, travel, and photography.
Awards
Inducted into the Omicron Kappa Upsilon UBC Chapter for the top five graduates
Water Pik Canada award in Prosthodontics
American Academy of Periodontology prize
3M Canada Company Clinical Prize for excellence in dentistry
President's Entrance Scholarship to the University of British Columbia
Dean's Honour List for all years at the University of British Columbia
Professional Associations and Memberships
Academy of General Dentistry
Canadian Dental Association
College of Dental Surgeons of BC
British Columbia Dental Association
Pacific Aesthetic Restorative Continuum Study Club
Spear Faculty Club
Faculté for Orthodontic Research and Continuing Education Study Club
Child Ambassadors
Dr. Machine and his family are active Plan Canada Sponsors and proud ambassadors of rural northern Vietnam communities. Joining the "Because I am a Girl" campaign, they fight poverty by investing in girls in developing countries. Learn more at plancanada.ca
Image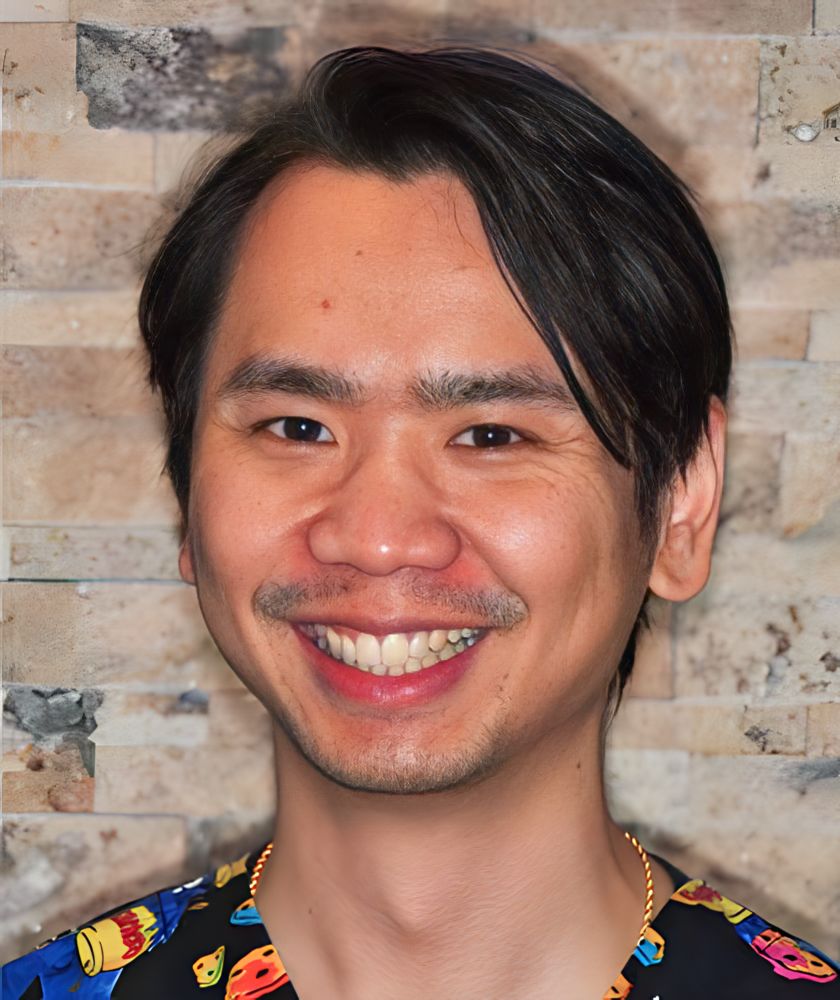 Keith Hau, BSc, MSc, DMD Dentist
Dr. Keith was born in Hong Kong and moved to Vancouver at seven. He attended Simon Fraser University, graduating in 2011 with a BSc in Biomedical Physiology and Kinesiology. He became involved with the BC Oral Cancer Prevention Program at the BC Cancer Agency and went on to earn an MSc in Craniofacial Science at the University of British Columbia in 2014. Inspired by the dentists and dental specialists he worked alongside as a volunteer in dental outreaches, Dr. Keith pursued a dental education. He completed his DMD at the University of New England in 2019.
One of the highlights of Dr. Keith's career was participating in a peer support men's wellness program that focused on building supportive relationships while promoting wellness and Indigenous culture. This experience broadened his perspective on mental health and serving vulnerable populations.
Dr. Keith is a strong believer in continuing education and research. He has published articles in research journals and presented at national conferences on oral cancer, oral health, and mental wellness. As a dentist, he focuses on delivering excellent dental care while building strong relationships with his patients. One of his priorities is always making each dental appointment a fun and positive experience for his patients.
Research Publications
Hau, K, Olsheski K, Katwala P, Wiley R. (2017). Oral and Systemic Effects of Smokeless Tobacco from the African, Asian, Latin American, European, and Middle Eastern Regions. Journal of Dental and Oral Health, 3(1)
Hau K, Currie B, Ng S, Le N, Poh C. (2017). Oral health status and possible explanatory factors of an inner-city low-income community. Journal of Dental Sciences, 12(1), 49-55.
Gross PA, Efimoff I, Patrick L, Josewski V, Hau K, Lambert S, Smye V. (2016). The DUDES Club. Canadian Family Physician, 62(6), e311-e318.
Hau K, Tam D, Ng SP, Littlejohn D, Poh CF, Deprived Oral Health Status in Vancouver's Downtown Eastside, IADR/AADR/CADR General Session and Exhibition, Poster Presentation, Seattle Wash, March 20-23, 2013, Abstract# 173006
Hau K, Ng SP, Littlejohn D, Poh CF, Deprived Oral Health Status Among Low-Incomes in Vancouver's Downtown Eastside. Faculty of Dentistry, University of British Columbia, Research Day Poster Presentations, Vancouver, BC. January 22, 2013
Hau K, Access to Dental Service in an Urban Low-income Community and Its Impact on Oral Cancer Prevention, BC Cancer Research Centre, Cancer Control Research department presentation. Vancouver B.C. December 3 , 2012.
Hau K, Ng SP, Liu Y, Zed C, Littlejohn D, Poh CF. Access to Dental Service in an Urban Low-Income Community and Its Impact on Oral Cancer Prevention. 10th AACR International Conference on Frontiers in Cancer Prevention Research, Boston, MA. Oct 22-25, 2011. Abstract #B20.
Image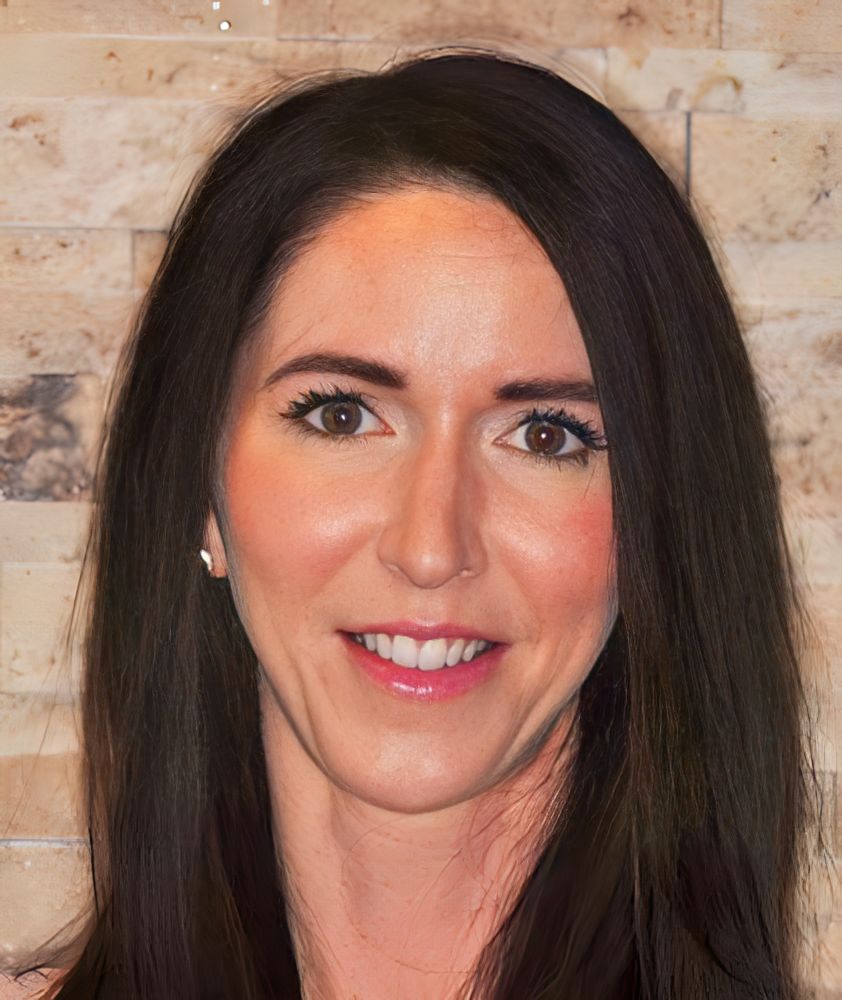 Jennifer Office Manager
Jennifer has worked as a dental office manager since 2013. She is passionate about working with people and loves helping patients reach their oral health goals. She has lived in Langley most of her life and lives with her boyfriend and their cats. In her free time, Jennifer enjoys working out, relaxing with a good book, or enjoying BC by camping and riding ATVs in the summer months.
Image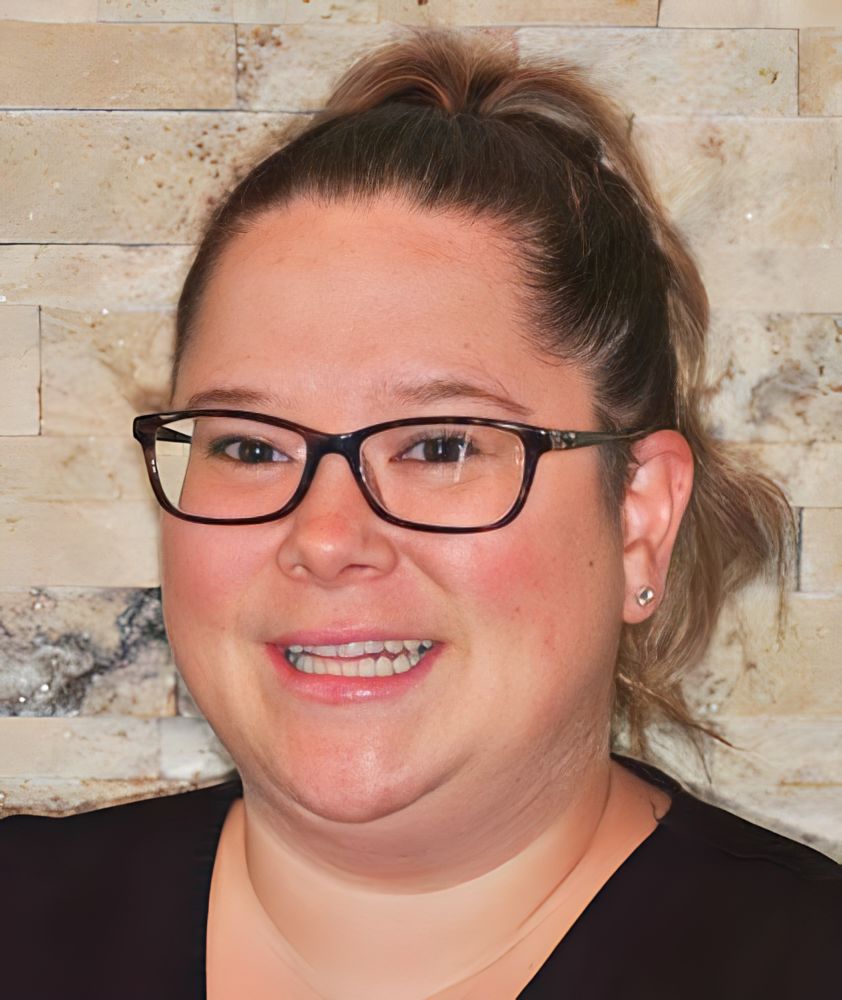 Kelsey Certified Dental Assistant
Kelsey has been a certified dental assistant since 2012. She grew up in Langley and lived on Vancouver Island for four years while studying at Camosun College. Kelsey cares about her patients and loves to create beautiful and healthy smiles. When she's not having fun at work, Kelsey is an avid sports fanatic and an even bigger Seattle Seahawks fan!
Image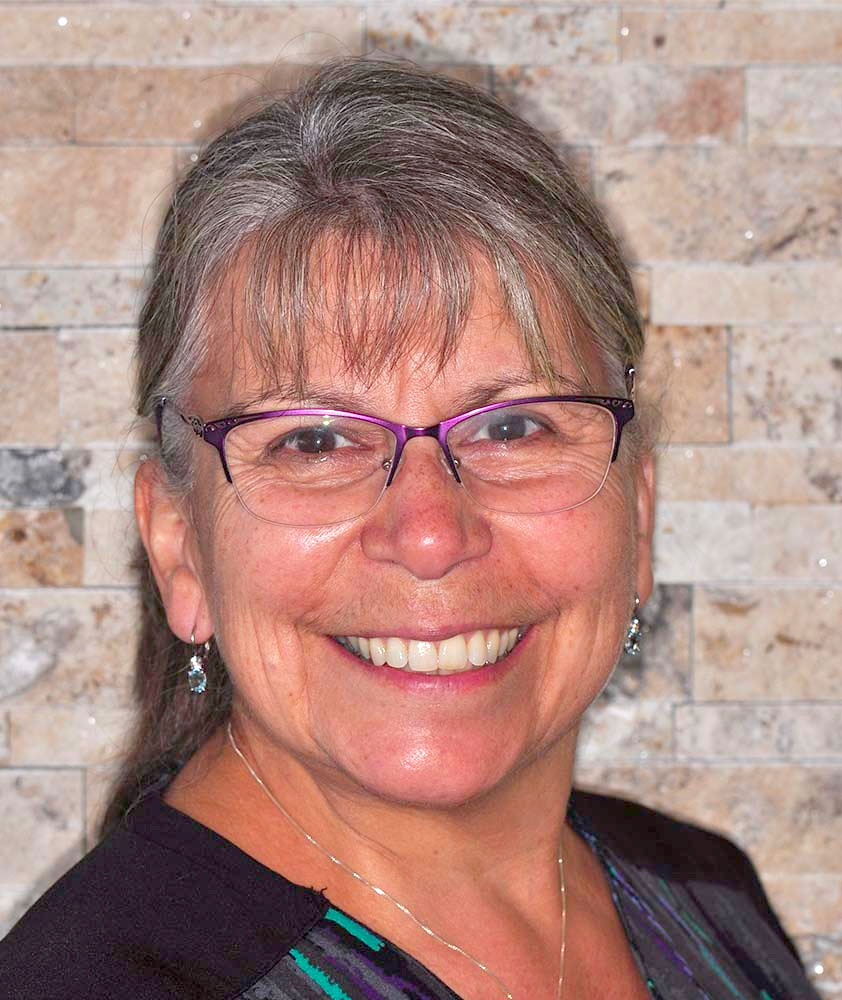 Sharon Certified Dental Assistant
Sharon has been with the practice since 2004. She started out with kids' hygiene and then transitioned to working alongside our associate dentists. Throughout the years, she has been involved with many different things outside the office. While raising 3 boys, she did daycare, kids' soccer club, synchronized skating and "glamping" in her RV, which is still a great part of her life. She has now come full circle and is back to being involved with kids as she is now enjoying the newest part of her life … loving her grandkids.
Image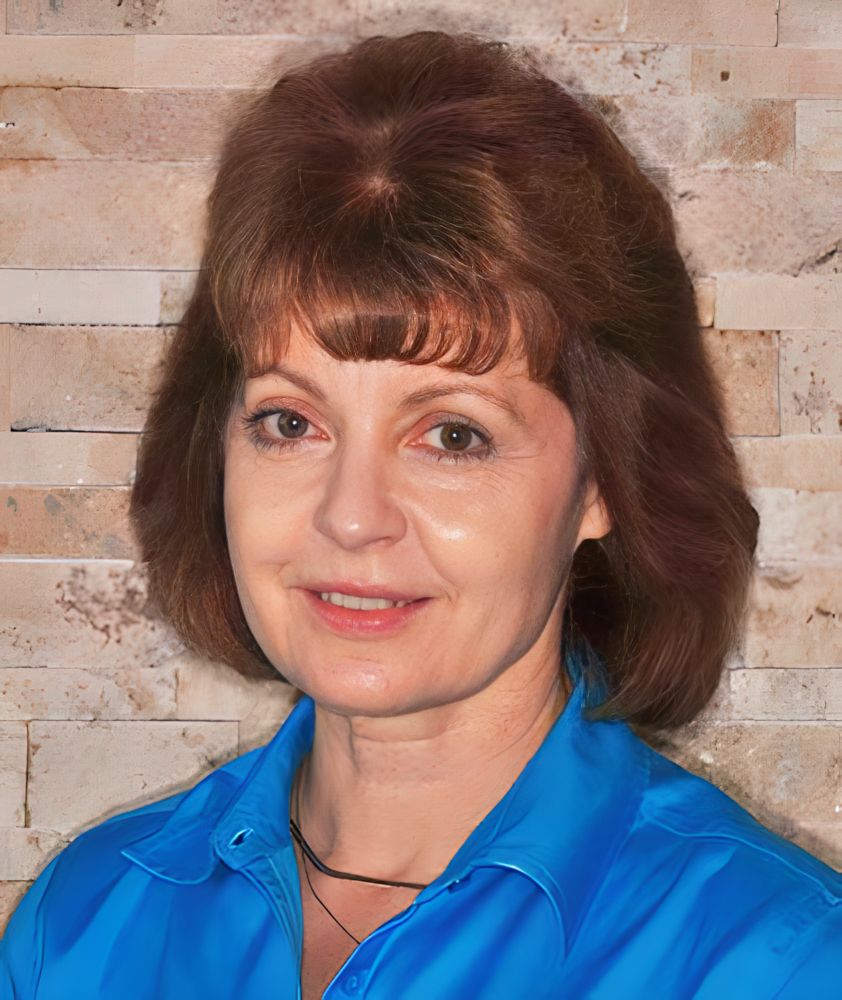 Wenohah Registered Dental Hygienist
A funny thing happened when Wenonah took her kittens to the veterinarian (also named Dr. Machine) for a check-up – she ended up working here! Wenonah is a UBC graduate and has years of experience caring for patients. Her favourite place to be is in her garden, messing about with plants.
Image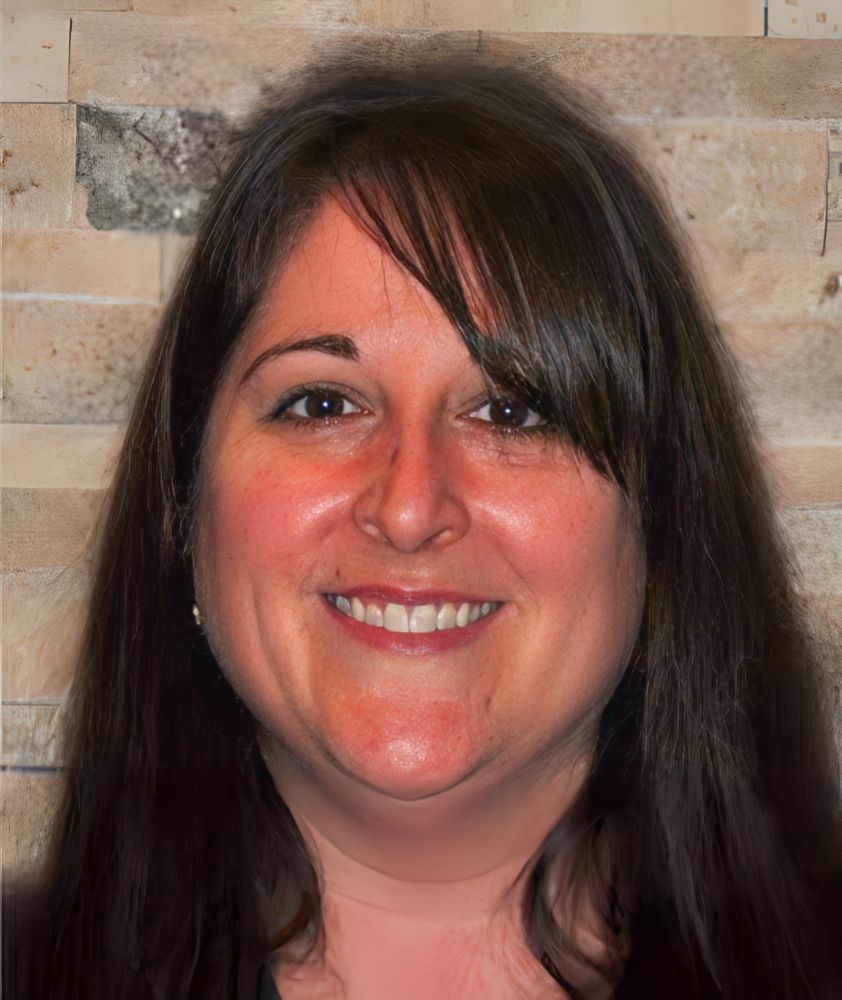 Janie Registered Dental Hygienist
Janie has been a registered dental hygienist since 2005. She is passionate, hardworking, and dedicated to her profession. Janie is a strong advocate for good dental health and wants nothing more than for her patients to enjoy a lifetime of good oral health. Outside work, she enjoys hiking, kayaking, and any live performance, such as sports, plays, or music.
Image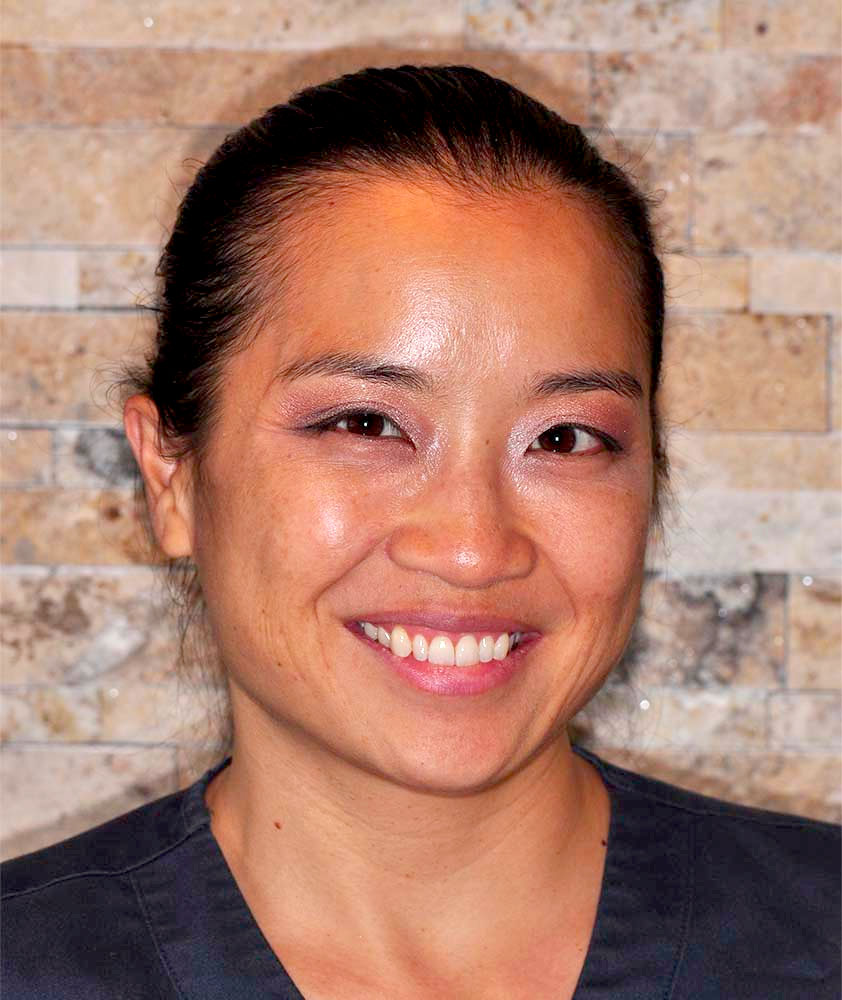 Anthea Registered Dental Hygienist
Anthea has been a registered dental hygienist since 2002 and cares immensely about her patients. Amidst having a good laugh, she has a passion and talent for baking. She lives in Langley with her wonderful husband and beautiful daughter and son. Anthea enjoys many sports, including tennis, badminton and cycling.
Image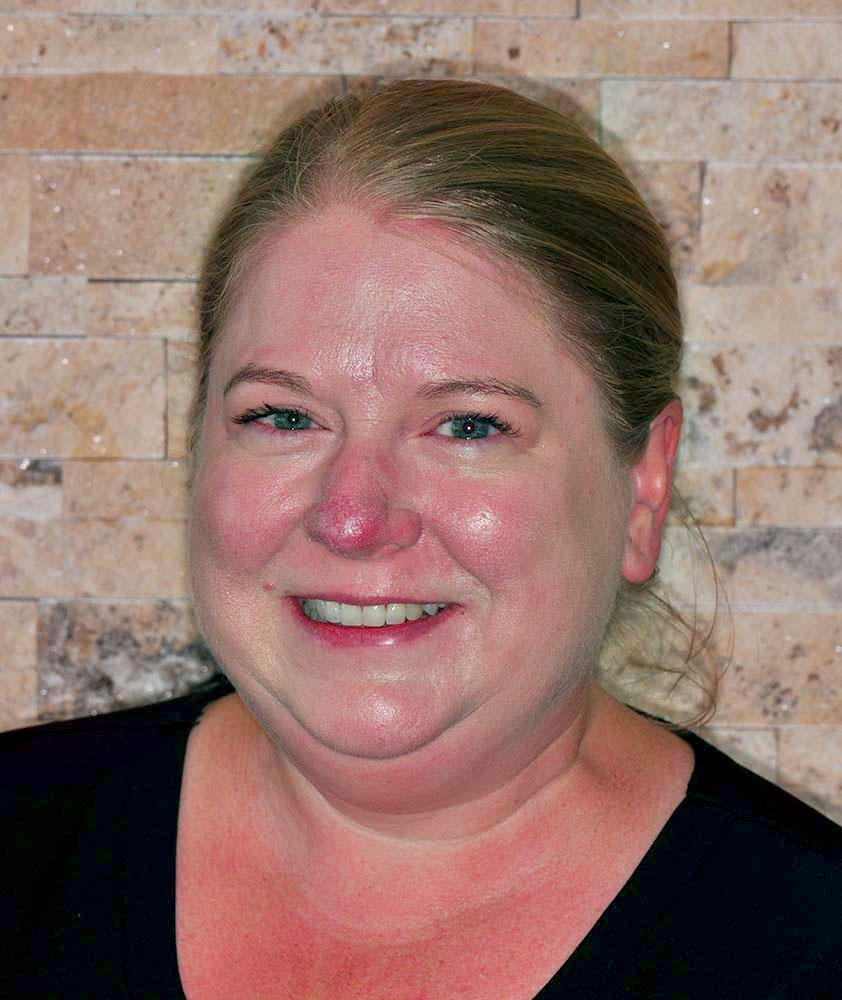 Kay Registered Dental Hygienist
Kay graduated from the dental hygiene program at Indiana University in 2009. Since then, she has lived in many places, including Saskatoon and Kelowna, before landing here in Langley. She has a strong interest in orofacial development and previously practiced as an Orofacial Myofunctional Therapist. When not working, she enjoys exploring all her new home has to offer with her husband and small dog, Misha.
Image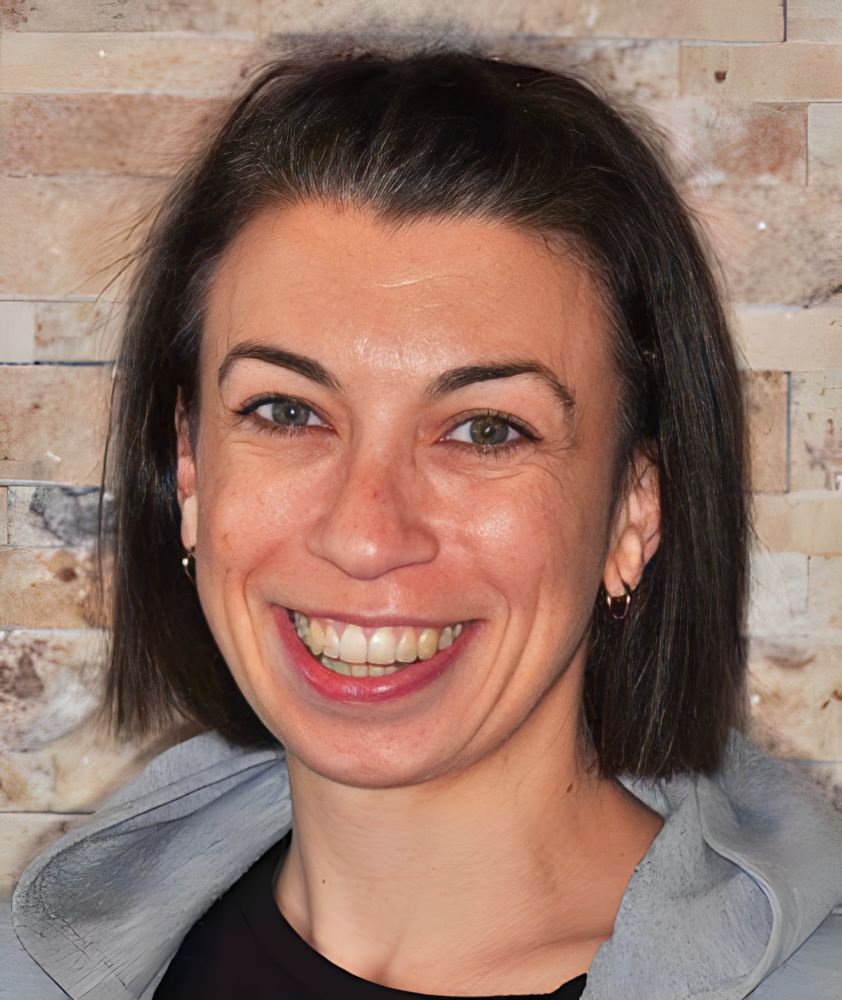 Leanne Receptionist
Since 2007, Leanne has worked as a certified dental assistant and receptionist. She enjoys the many positive relationships she has built with our patients. Working with people is her passion, and being part of a fantastic team is a bonus. Sloe loves to stay active by spending time with her children, family, and friends.